Please Note: We are currently not accepting new Girl's Box subscribers. Please check back for availability. Mahalo!
Reiko Rose's Hawaii subscription box for girls is a gift that keeps on giving. It's available as a three or six month subscription. Boxes are sent by Reiko Rose, who shares two things in each box: her love of the mail, and a monthly penpal-style note about a girl's life in Hawaii.
Every box arrives full of special kawaii treasures (such as jewelry, notebooks, stickers, handmade flower hair clips and Japanese paper balloons) with themes such as "The Luau," "Day at the Beach" and "Girl's Day." Included in each box is an origami project (instructions & stack of pretty origami paper) and postcard to send a friend (encouraging a love of the mail).
To send some Aloha to the mailbox of a special keikiwahine (girl), please click on one of the blue buttons below. Mahalo!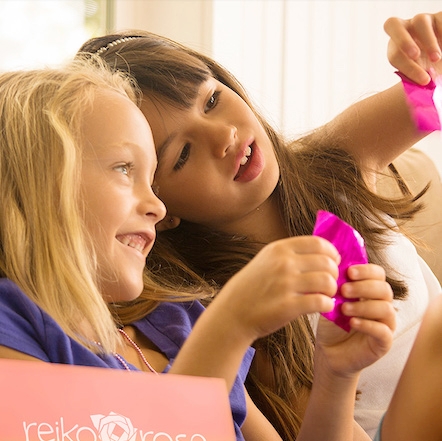 Reiko Rose Girl's Subscription
Reiko Rose Girl's Subscription